Management of Financial Resources
Most of my mandates as an interim Treasurer result from M&A transactions in which segments of a company are carved out or taken over by an investor and brought into a new independent company. My clients are mainly international private equity companies.
I assume responsibility for the management of all Treasury activities of the group, thereby supporting the financial objectives and the operational processes in the group. My mandates are typically at senior management level with direct reporting lines to C-level management and the shareholders.
Range of Services
Cross-Industry Assignments
My extensive experience positions me to set up all Treasury activities within a short period of time, thereby ensuring that the regular course of business is established and compliance ensured. I have provided this expertise to corporates in a number of completely different industrial sectors.
Services in Detail
Establishment of a Treasury function
Planning, forecasting and management of liquidity
Cash pooling and management
Financing agreements/debt compliance
Foreign Exchange management
Selection of banking partners and banks' point of contact
Reporting (to banks and other stakeholders)
Development of tools for reporting and compliance
People development and training
Administration (accounts, KYC, E-banking …)
Establishing a Seamless Treasury Function
Processes, structures and basic procedures must be implemented for the Treasury function in new organizations. And this all needs to be completed in as short a timeframe as possible in order to ensure a complete and accurate overview of the financial status of the group. I enable this by providing the tools for reporting to management, shareholders and other stakeholders. This serves as a basis for global decision-making and safeguarding the company's interests.
I also establish relationships with the group's banks and foster these by regular communication and reporting. This increases trust and is an important basis for a successful assignment. Equally critical is my extensive knowledge of the private equity world and the various players and particular requirements these bring.
Leadership
Communication as an Indicator for Success
I fulfil my role as an interim Treasurer in being consultative and to facilitate decision-making in the organization. Having an integrative personality allows me to maintain good relationships with people at all levels within the group, notwithstanding any hierarchal barriers. I am able to motivate and engage people. This includes communication with subsidiaries to ensure that everyone in the company is on board. Thanks to my strong international background, both in Europe and globally, I am both experienced and skilled in working inter-culturally and being aware of particular regional features.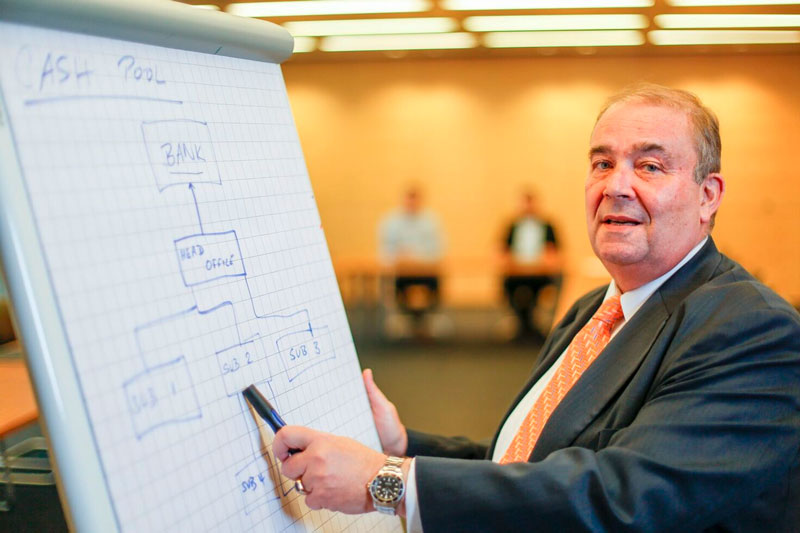 In 2016 we engaged Paul to set up the Treasury for Trident's newly acquired group of companies, the Callenberg Group in Gothenburg, Sweden. Paul made an immediate impact. His Treasury experience was a huge asset in setting up a cash forecasting model, centralizing and pooling of cash and developing a new FX policy. His strong communication skills helped him build an understanding of the requirements of Treasury among a diverse group of people within Callenberg. I hope I may have an opportunity to work again with Paul one day.
As Interim Treasurer for the Arvos group Paul Stheeman took over responsibility for setting up a Treasury function following the carve-out of the group by a private equity investor. His contribution was recognized immediately as he successfully developed a centralized Treasury with cash concentration, a new FX policy and engaged with all stakeholders from investors and bank managers to group Finance Directors and thereby ensured that the transition from being part of a conglomerate to an independent was effectively managed.
When Schmolz + Bickenbach moved its Treasury function from Germany to Switzerland in 2015, Paul Stheeman joined the company as Interim Treasurer to ensure that there were no disturbances in the Treasury activity of the group. After completion of this challenging task he developed a new FX policy for the group. Paul was a real asset to our company during this time. He displayed his Treasury skills and experience, also as a team player, engaging with various members of the group and always committed to the task at hand.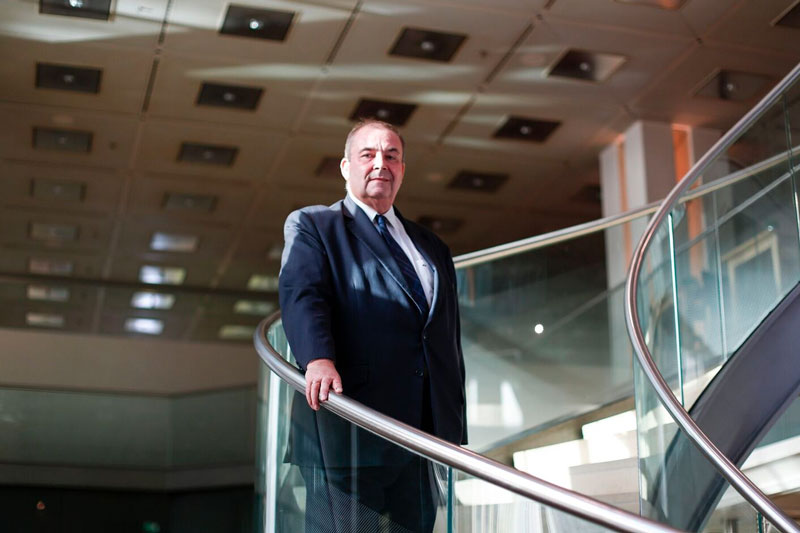 About Me
Regular International Assignments
As an interim Treasurer with broad experience I typically would assume responsibility for the new centralized Treasury function at the holding company level of a group acquired by a private equity investor. A Treasurer's role does not yet exist and current staff may not have sufficient experience with the requirements of private equity. My main job is to efficiently establish a functioning Treasury unit in the group. This task is often completed by me in an international environment with work required throughout Europe and beyond.